3 Key Performance Indicators/Metrics of PPC campaigns for Local Business Owners to Track
PPC ads are a popular way to get a small business noticed on the web, but if it's not done right it can cost a new business a lot of money in unwanted ad spend. That's why all small businesses should know what to track to see how successful their campaigns are.
PPC is a complex subject, but tracking the effectiveness of a PPC campaign doesn't have to be hard. All PPC platforms have a robust analytics suite built into their system. However, knowing what's important to track and how to interpret it is key.
Here are the most important things local business owners need to track in their PPC campaigns.
Call tracking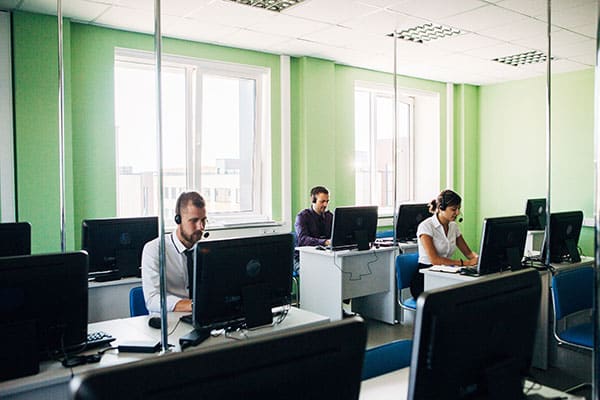 One of the biggest benefits given to small businesses from PPC companies is the ability to track calls. It's possible to create ads that, when clicked, dial a local business directly. Prior to this, businesses would have to set up separate phone numbers to see which calls came from their PPC ad and which ones came from their normal telephone listings.
If you are already tracking how many phone calls you get over a period of time, call tracking metrics will make it easy to see how many of your calls are from your PPC campaign. If all of your business comes through phone calls, this may be the only conversion metric you need.
Indeed, call tracking can get quite specific. Google and Bing can both set up forwarding numbers using call extensions. With these, you can see not just that a call came from a PPC source, but also from which ad or campaign it came from. Google has also set up a new feature called Website Call Conversions that inserts a special number into your website so you can also track calls by keyword, not just campaign. This feature is only available through Google or through third-party call tracking services.
Website conversions
Of course, if you're also taking orders through your website or trying to collect customer information, you also need to track website conversions. Note, however, that conversions are a separate thing from the click-through rate (CTR). CTR is often confused as a conversion rate for PPC.
CTR measures the conversion of the ad, but that doesn't get you money. It's the conversion on the landing page that makes you money. That's what needs to be measured. If you are not tracking conversions, you don't know how much your landing pages are really earning. Don't miss this important metric.
You may have to put a small piece of code on your thank-you page (the page seen after someone completes the conversion) to track this. Here's how to do it for Google and how to do it with Bing.
Cost Metrics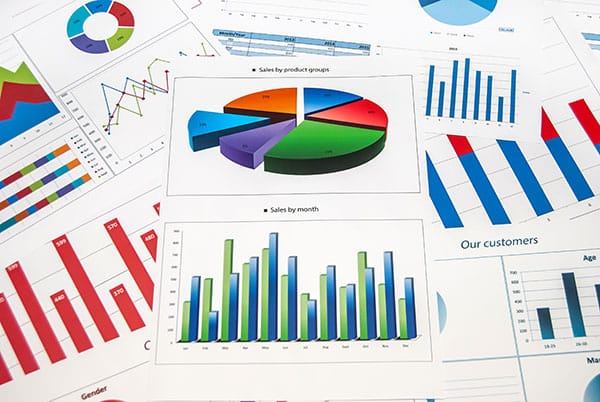 Once conversion metrics are in place, the other half of PPC tracking is figuring out how much you're paying per conversion. Cost per click (CPC) is how much you pay every time someone clicks on your ad. CTR is the percentage of people who click on your ad against the number of people who view it (so-called impressions). You'll pay for everyone who clicks on the ad, but not all of those who click will convert. The costs you're paying in clicks must be less than the money you're making in conversions. This is the fundamental equation that makes PPC work for businesses.
Knowing how much room you have to change your ad bids is determined by this ratio. If your bid is too low then you won't get good ad position and you'll lose both clicks and conversions. If it is too high, then your clicks will eat up your profit, or even go beyond revenue. Finding that sweet spot where you're paying enough to get sufficient attention while still making enough conversions to meet your business needs is the ultimate goal for PPC campaign managers.
There are many other metrics that are tracked, but these are the most important metrics by far because they help you calculate ROI. If you cannot measure the ROI of your campaigns, you won't be able to tell which campaigns do well and which ones do not. Once you have an understanding of conversion and cost metrics and the balance between them, then you can see how other metrics, like device usage, geography metrics, and others, play a role in your PPC success.
If you're new, stick with these basics. Have your PPC manager explain these core metrics so you can understand how to keep PPC costs under control and still bring a profit.
https://onceinteractive.com/wp-content/uploads/2018/02/small-business-ppc.jpg
900
1920
Bjorn Wallman
https://onceinteractive.com/wp-content/uploads/2021/09/once-main-logo.svg
Bjorn Wallman
2018-03-16 14:55:44
2018-03-16 14:55:44
3 Key Performance Indicators/Metrics of PPC campaigns for Local Business Owners to Track